10 MISTAKES THAT MAKE YOU LOOK SHORTER
How many of you feel disheartened by your height?
Do you think that whatever garment you wear will always look low?
But this is exactly where you are wrong! Because small tricks on your look can help a lot. So here is the list of 10 mistakes that make you look low  that you absolutely must not commit. Otherwise they will make you look shorter than you should.
Low waist pants
Totally abandon the idea of ​​hipsters. Prefer the high-waisted ones that slim the figure and always make the legs considerably longer and unlike the first ones that instead create the can effect and therefore will make you look shorter.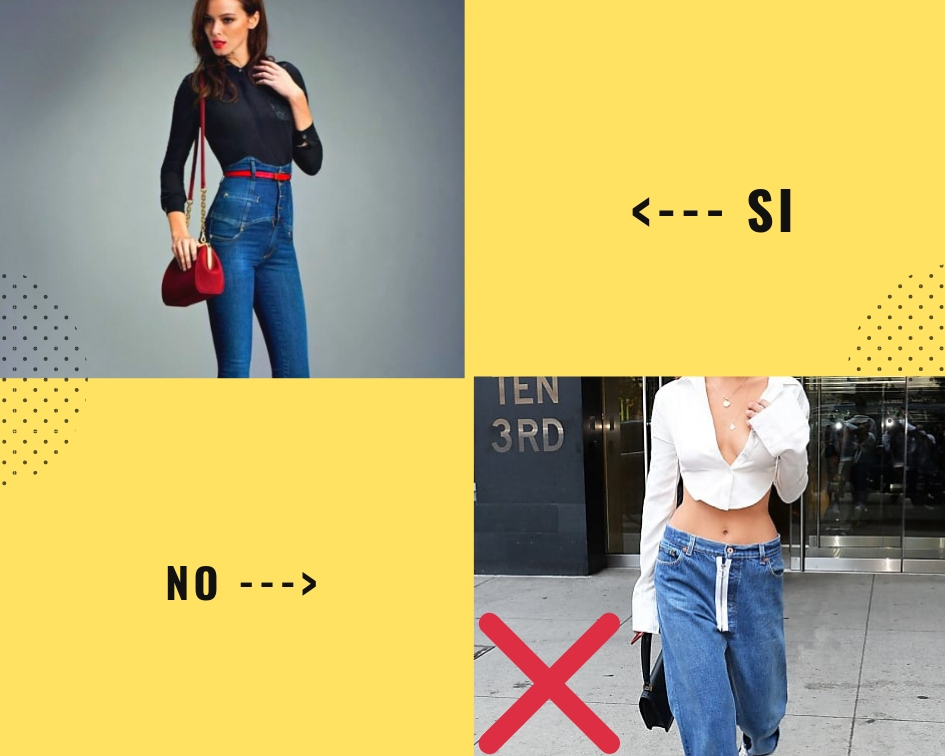 2. Loose clothes
If you are under five foot six and don't want to risk looking like a jar, maxi and baggy dresses are definitely not for you. Choose short and flared models that mark the silhouette. I recommend flared not skimpy, otherwise you will get the opposite effect and you will look like you just got out of the children's department.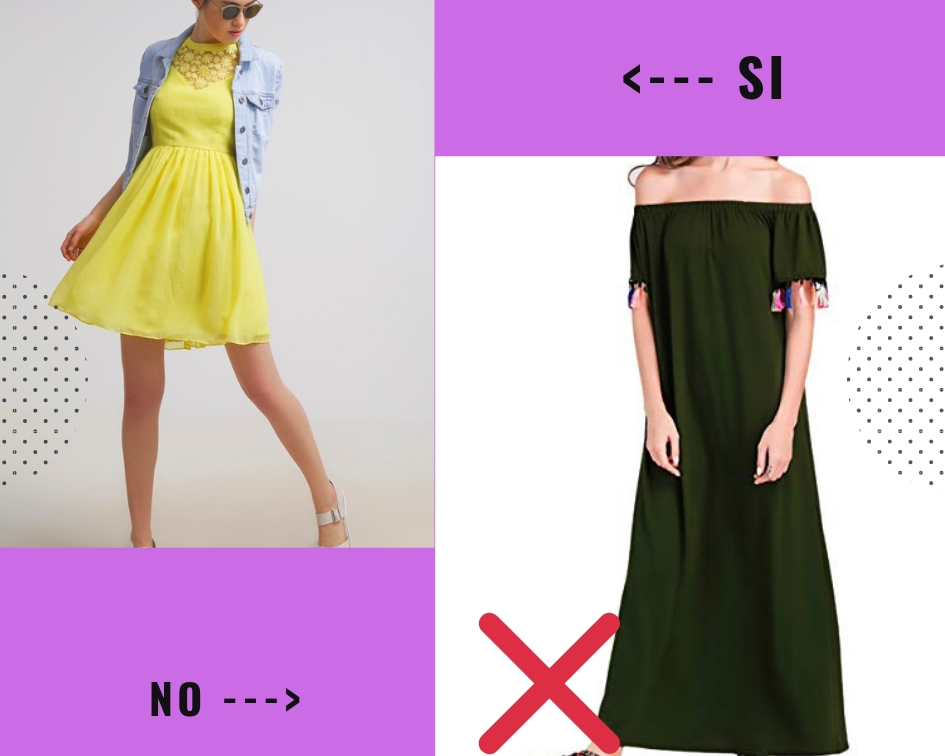 3. Long hems and short turn-ups
Another element not to be taken lightly is the hems of trousers, skirts and dresses that touch excessively to the ground. That is one of the elements that will trigger the red alarm on our cm. Attention also to the cuff, in fact it is often a sign of twists and turns and therefore counterproductive. If we really have to do it, remember that only one cm of turn-up is allowed.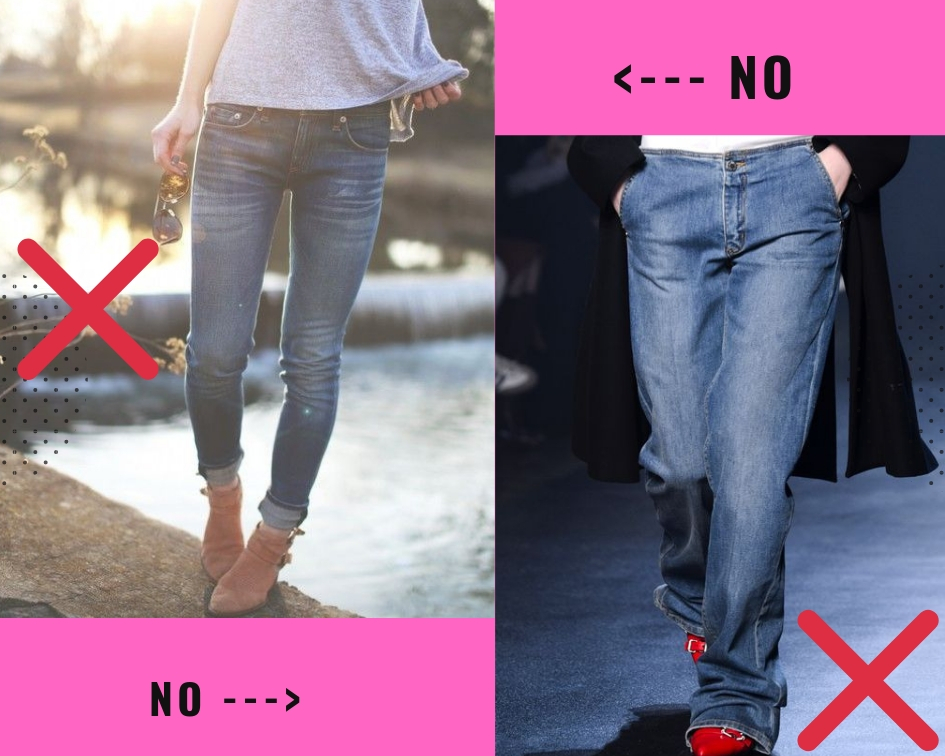 4. Maxi bags
Surely they are super comfortable, if we consider that inside we throw smartphones, make-up, books, glasses and so on and so forth. In fact, it's not at all easy to fit everything into a mini bag, is it? However, instead of opting for a Mary Poppins' style bag, you prefer a medium-sized bag, in which you will still be able to put the one that is most useful to you. Because? Because then you won't have made one of the 10 mistakes that make you look short.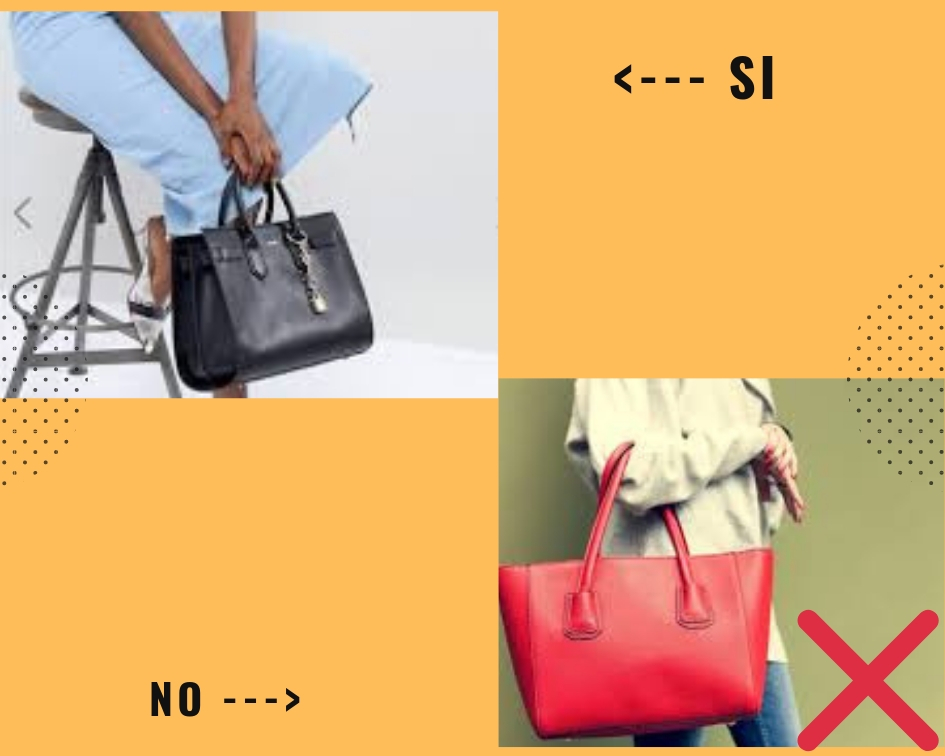 5. Horizontal lines
As I have often written in my articles, the vertical lines enhance the height, unlike the horizontal ones which instead penalize the width and make it appear less slender.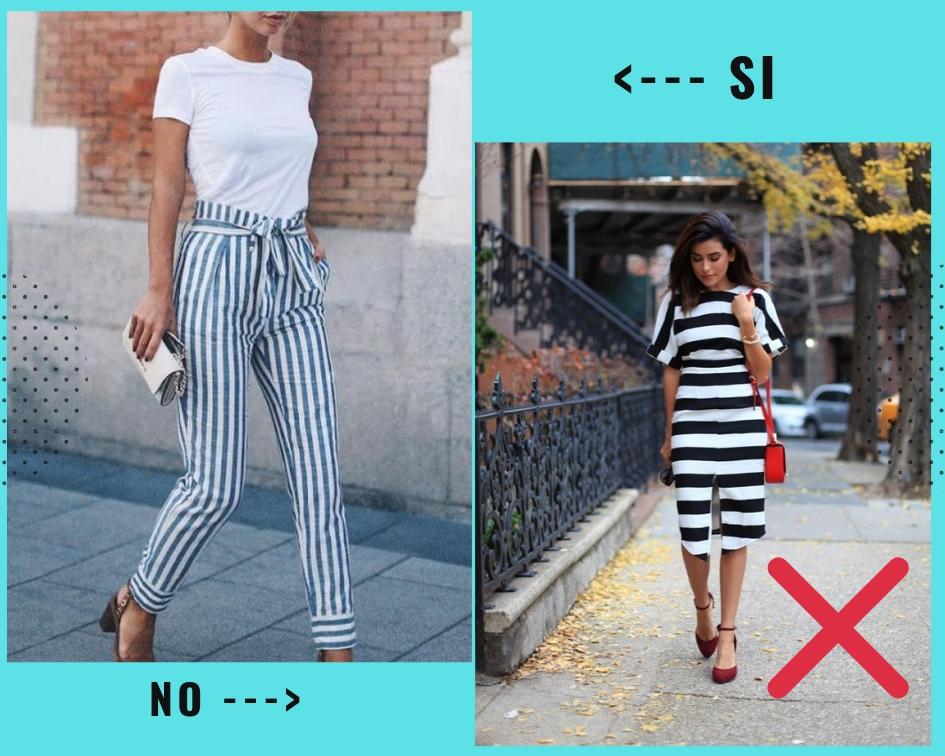 6. Stilts
It is impossible to find among us women of the pocket team, members who are not fans of heels. We resort to any possible and unimaginable trick in order to acquire more cm. Be careful though! If the heel is a valid ally for this mission, a too high heel can play tricks and turn us into a wader in a dwarf second. So if you still want to choose a heel over 10 cm high with an attached plateau, remember to hide it under trousers or a long dress.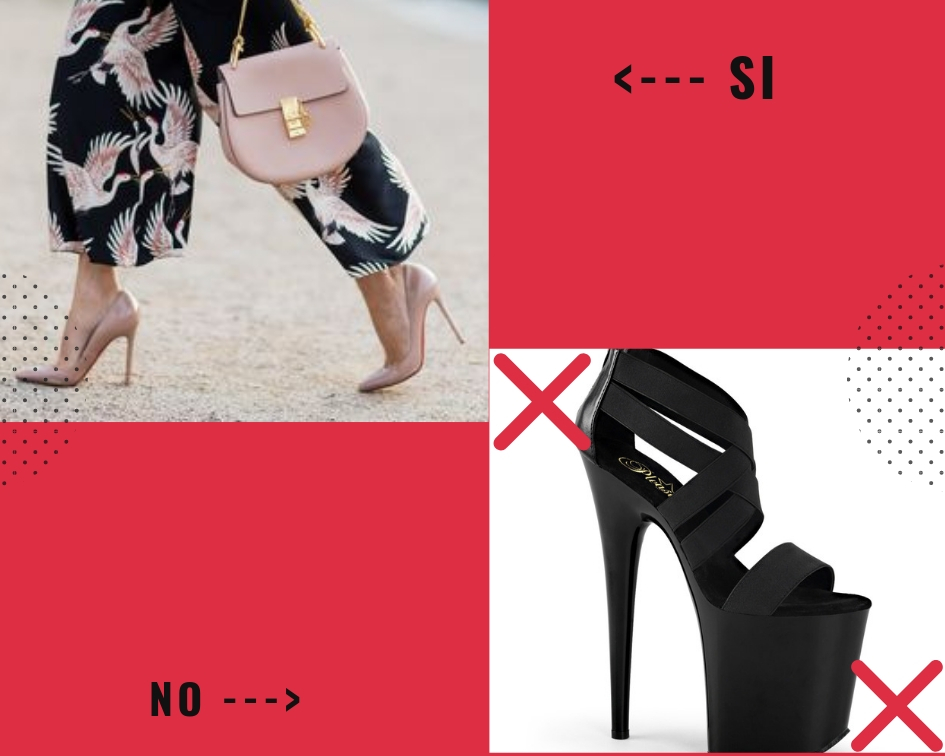 7. Half length
Avoid midi garments or those below the knee. They break the figure even if you combine them with a pair of high heels. If your legs allow it and you like them, wear dresses or skirts and shorts above the knee and know that the shorter they are, the longer your legs will seem. Please don't overdo it!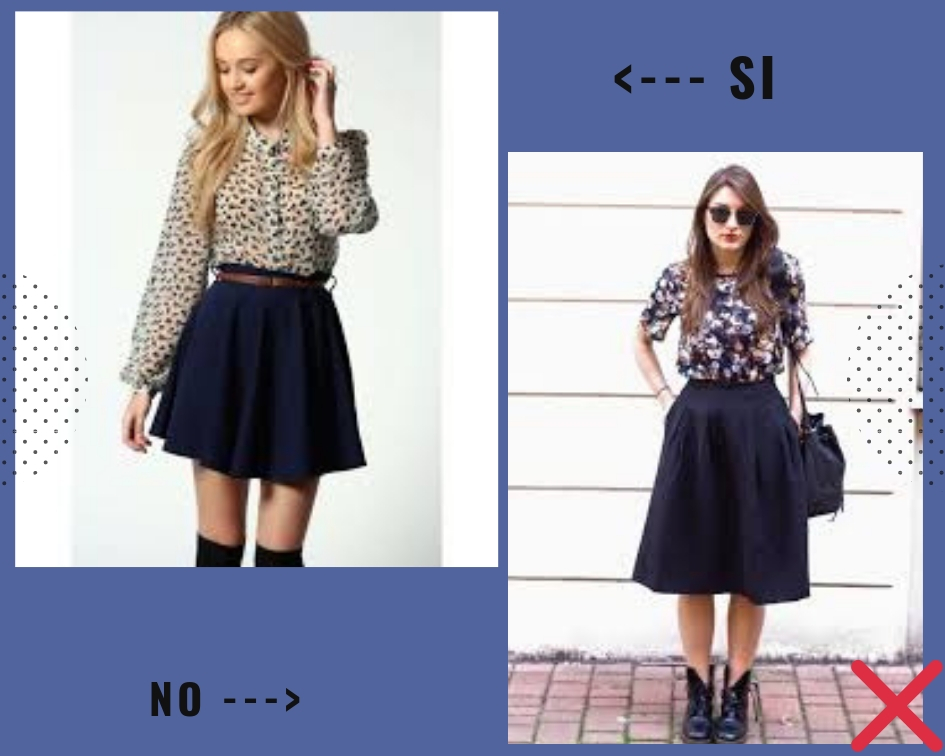 8. Very long hair
Anyone of us is in love with long, beautiful hair and Rapunzel style but too bad they make us look much shorter. Better to opt for a medium / short cut and in case they do not suit you, when you notice that the outfit does not work try to opt for a tail or a high bun. You will see the result will be different. 
9. Shoes with anklets
On the question of the heel that slims by now we all agree but do you know that the shape of the shoe can ruin an entire outfit? That's right, if the shoe you have chosen has an anklet or laces it will break your legs and make them look shorter right away. So you have made one of the 10 mistakes that make you look short.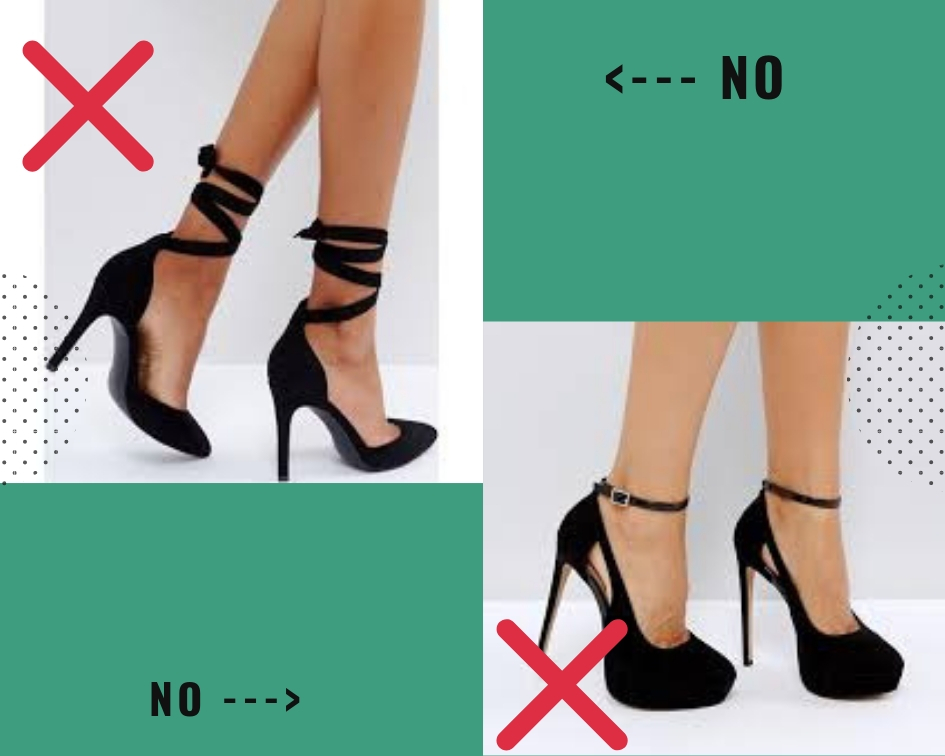 10. Contrasting colors
Wearing a contrasting shoe, for example, with respect to trousers catalyses the attention and therefore they are of great impact, so choosing the shoe of the same color as the garment worn or the leg helps to give the impression of greater height. Therefore, if you have a bare leg, the nude shoe will slender more than a black one, while if you wear black pantyhose the black shoe will be the most suitable one.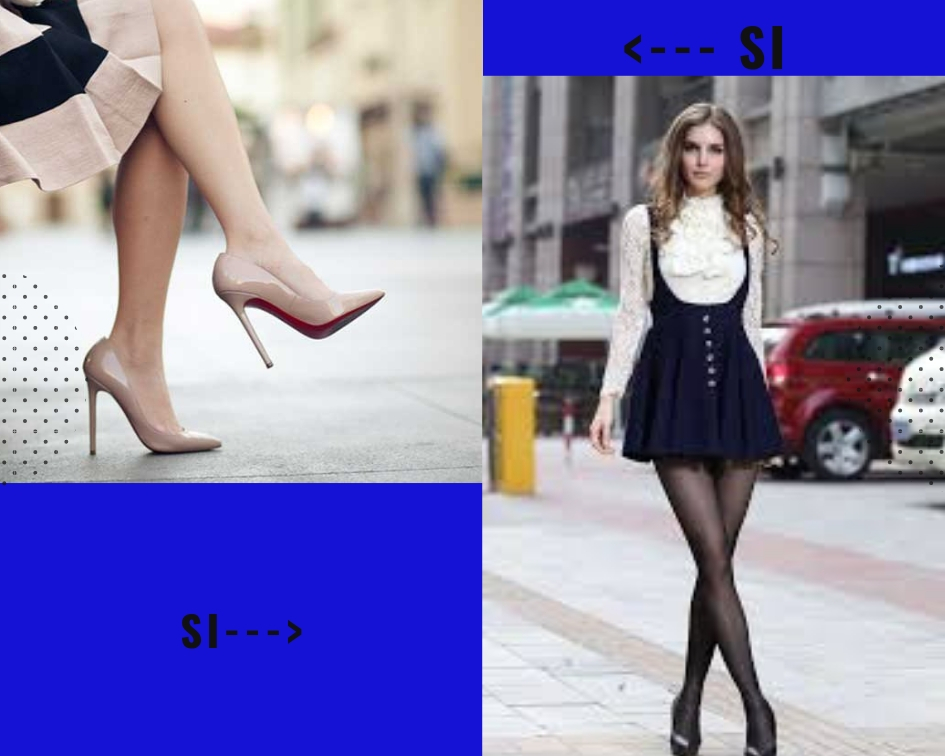 I hope this article will be useful to you. For any doubts write me in the comments.